SO WHAT IS A SMARTER CLOSING?
Kansas City's title company since '57. (That's 1857.)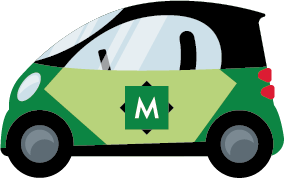 A Smarter Closing is exactly what your clients want – an innovative and more convenient approach to closing services. Schedule a closing online, and one of our highly-trained closers will show up whenever and wherever your clients want. The Smart Cars they drive are totally self-sufficient closing offices on wheels. Outfitted with state-of-the-art equipment. This allows for changes on the fly, fewer mistakes, and a much easier and faster closing. The entire closing process has never been simpler or more convenient. Your clients will probably think that's pretty smart.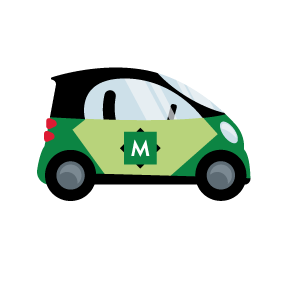 Smarter title work. Smarter closings. That's a smarter way to do business.
There's a good chance you've seen our little green cars buzzing around the area. Don't let their size fool you. Each one is a powerful tool of convenience for your customers. Because in addition to having multiple locations for traditional closings, we also offer SMARTER closings at no extra charge. 100% mobile, on site settlement services to meet the needs of today's busy professionals and their clients.

McCaffree-Short Title Company has provided Escrow Services, Title Insurance and Closing Services to the Greater Kansas City area since 1857.
Licensed to engage in the business of insurance in Kansas and Missouri.