SERVICES
Kansas City's title company since '57. (That's 1857.)
A title insurance policy is only as reliable as the company that issues it. And McCaffree-Short Title has been providing reliable and accurate title insurance services since 1857. We are the oldest title company in the area and the second oldest continuously operating business in Kansas City. That's a lot of experience. We cover the entire KC Metro area. So whether you live in Kansas or Missouri, our professional and experienced staff is here to provide accurate, timely work, competitive rates and superior customer service. We offer a wide array of title products and escrow/closing services.
Title Insurance
For Sale By Owner
Closing Services
Foreclosure
Reports Residential/Commercial
1031 Exchanges
Witness Closings
O&E Reports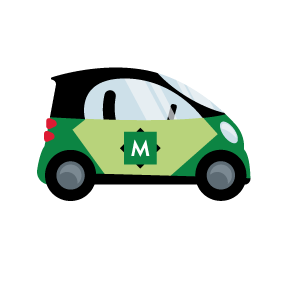 Smarter title work. Smarter closings. That's a smarter way to do business.
There's a good chance you've seen our little green cars buzzing around the area. Don't let their size fool you. Each one is a powerful tool of convenience for your customers. Because in addition to having multiple locations for traditional closings, we also offer SMARTER closings at no extra charge. 100% mobile, on site settlement services to meet the needs of today's busy professionals and their clients.

McCaffree-Short Title Company has provided Escrow Services, Title Insurance and Closing Services to the Greater Kansas City area since 1857.
Licensed to engage in the business of insurance in Kansas and Missouri.